Egyptian blogger and software developer Alaa Abd El Fattah keynoting the Silicon Valley Human Rights Conference.
By ACCESS
Off the plane from Silicon Valley and straight into Egyptian military prison. This is the fate of Alaa Abd El Fattah, one of the keynote speakers at the Silicon Valley Human Rights Conference (RightsCon). Alaa, a high-profile activist, blogger and software developer, is now languishing in prison for refusing to answer questions from an illegitimate military tribunal on questionable charges of "incitement." His crime? Demanding that civilians be tried by judges, not soldiers.
Alaa's case represents a far greater injustice - at least 12,000 Egyptian citizens have stood before a tribunal since the overthrow of President Hosni Mubarak - more than the total number of civilians who faced military trial during all of Mubarak's 30-year reign.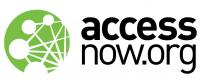 This is a gross violation of international law and a far cry from the democracy Egyptians struggled for earlier this year and are still struggling for. Just last week, President Obama called for an end to the Egyptian state of emergency and to trials of civilians in military tribunals.
As Egypt's largest aid donor, the US has the power to demand that Egypt's military rulers change course, release Alaa, and the other citizens detained or sentenced though such extraordinary courts.
This government is a far cry from the democracy we joined Egyptians in calling for earlier this year.
Please sign this urgent petition, which we'll deliver to President Obama and the U.S. Congress, in support of Alaa, the countless others like him currently languishing in prison, and the millions of Egyptians who continue to fight for democracy.
https://www.accessnow.org/free-alaa
With hope,
The Access Team